I keep feeling the need to document my thoughts about this past year. I feel the need to make it into a HUGE learning opportunity. Sooo, not including things I normally do, such as music and a soft start at the beginning of each class...
Here's what I plan to toss, or things I hope go far, far away...
changing plans and schedules all year (see timeline in my blog post) ✔
spraying tables ✔
cheap toppling tray tables (kids call them ironing boards) ✔
individual tables facing front in rows
taking attendance online every class period
car parades for graduating students (if we're having graduations)
students at home and in person in each of our classes ✔
quarantined kids at home on Zoom (although this might be easier than them leaving for two weeks and coming back after having a "remote teacher...") ✔
masks 🤞🏻
Here's what I hope to keep, or what I hope stays...
(Look through my self-help books for notes!!)
keep my physical and mental health my ONE priority
be fully present in each moment
drink a ton of water
three deep breaths with eyes closed when I'm upset
do not read work emails outside of work time (except for Sunday around dinner time)
one intention per week
listen more than I talk
routine
organized plans / easily found
digital absent folder
free lunches for students
virtual staff meetings
practice gratitude with my students
postcards sent to students' houses
small, mobile tables (instead of the big tables they took away)
no need for lockers - fewer disruptions and clean ups
me using the washroom during independent reading (if needed)
velcro dots on carpet
mood meter and / or Jamboard check in (on Mondays, especially)
walks around the building when it's nice - walk and talk?
big chunks of plan time
when something bugs me, do not ruminate - act - do something for myself or others
my shield - to protect against parent ire
What I hope to do that I didn't get to do this year...
Establish expectations from the start. With the FIVE changes we had this past year, we didn't have time to establish them well.
Try some sort of genius hour or choice research project.
Keep a good attitude amongst staff and online (At least I did well in front of the students!)
Find ways to practice compassion with my students.
No grade in the grade book until the end of the term. I felt like such a hypocrite this year, even if it was probably easier on me and my students by using grades.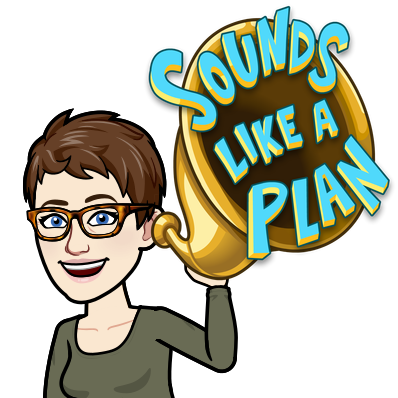 Here are some other posts I'd like to curate here for my own refreshers... what did other educators learn? I'll be adding more as I come across them:
Writing Teacher Melanie Meehan